Starting a filmmaking career is quite daunting, especially when choosing what tools are best to produce better results. Aside from that, there is also the thought that software and tools are generally expensive, and most of them require monthly subscription fees. If you're a newcomer in this field, you came into the right place. We'll be listing down the best filmmaking tools to check out if you want to have a good starting and flourishing filmmaking career.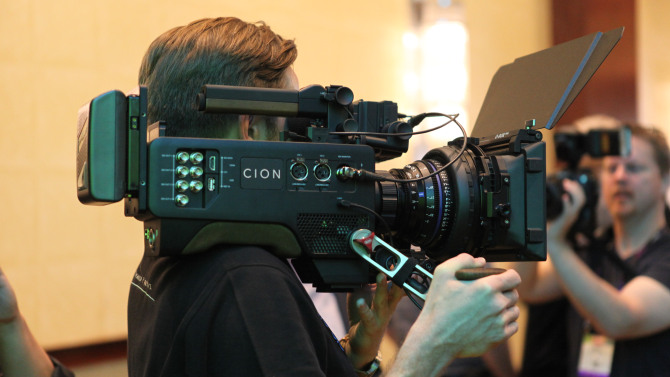 Filmora
From Wondershare, Filmora is their flagship video editing software that has been loved by many editors, especially those that are just starting. It is user-friendly, and the interface is sleek looking that it won't be confusing to work on, even if you're planning on having prolonged sessions. Pricing is also pretty solid, with a lifetime license offer that starts at 59.99 USD or a yearly subscription that costs. 39.99 USD.
Adobe Premiere Pro
Despite having the Pro tag on its name, Adobe Premiere is still considered one of the must-haves software for beginner film producers, mainly because of its high-quality build and outputs. This software's contents might be overwhelming at first glance, but with enough exploration and lessons that can be found online, you can quickly master this software in no time.
Adobe Premiere Pro's robust timeline management and color grading options allow the software to stand out among its other competitors in the market. Adobe offers Premiere Pro via a subscription service that costs 19.99 USD a month. Premiere Pro's subscription cost is worth it if you're considering a long-term filmmaking career.
Apple Final Cut Pro X
With a 299.99 price tag, Apple's Final Cut Pro X seems like an overkill investment, but again, if you're into a long term career, this purchase can be easily justified. The Final Cut Pro X software is not beginner-friendly in any way. Still, this characteristic makes it a lot better to recommend for beginners so that they would be able to challenge themselves and start learning much more complex techniques and filmmaking strategies sooner. Besides, there are many learning sources and materials that you can quickly look for either online or offline, so Final Cut Pro X doesn't seem to be a professional only software.
Suppose you are familiar with iMovie before, a much more inferior version of this product, transitioning won't be that hard as those who are entirely new to Final Cut Pro X. Apple's products, even their software might be priced steeply. Still, the quality they provide is more than enough for the investment to be justified.